Let's get productive.
Tired of too many emails and meetings that don't matter? Wish you could focus on what will have impact, rather than daily fire fighting and busy work? Feel like there just aren't enough hours in the day? Or enough of you to go around? Want to lead your life - and your work - rather than run to keep up?
If the answer is yes, you are not alone. And you've come to the right place.
Find sane, solid solutions to stay on your game, and achieve what matters most.
World peace, one desk at a time. Let's get productive. We've got work to do.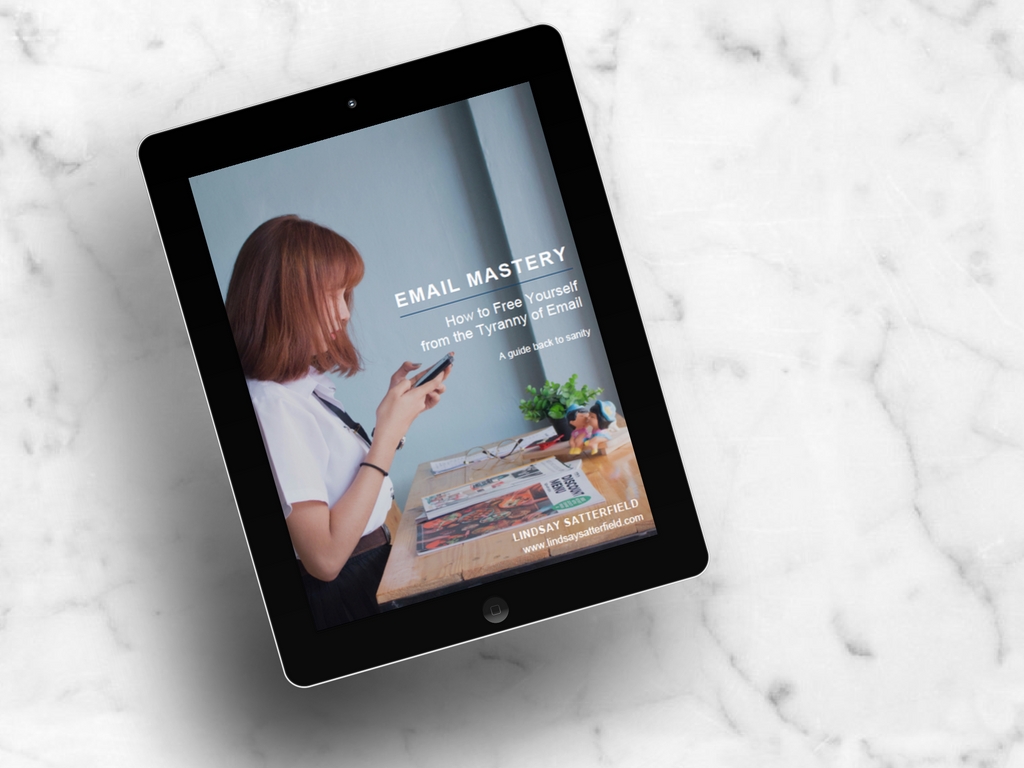 Want to show email who's boss?
Get the Free Email Mastery Guide
Find out how to break free from the tyranny of email and take back your time, energy, and focus with this guide.
Signing up for the email guide also subscribes you to the newsletter designed to give you real-good, real-world productivity tips to make work and life better. You're free to unsubscribe at any time.
INTRODUCING
the Self-Paced, Online Version
WORKFLOW MASTERY
The Disciplines of Accomplishment
Get your seat noW

Pssst....: Enrollment in the course comes with a bonus, one-on-one coaching session (optional, of course), where you'll get expert guidance on how to set up a workflow method to take care of the madness (and all those wonderful things you are doing).
Sign up here to be the first to know the details and get first dibs to register (space is limited).